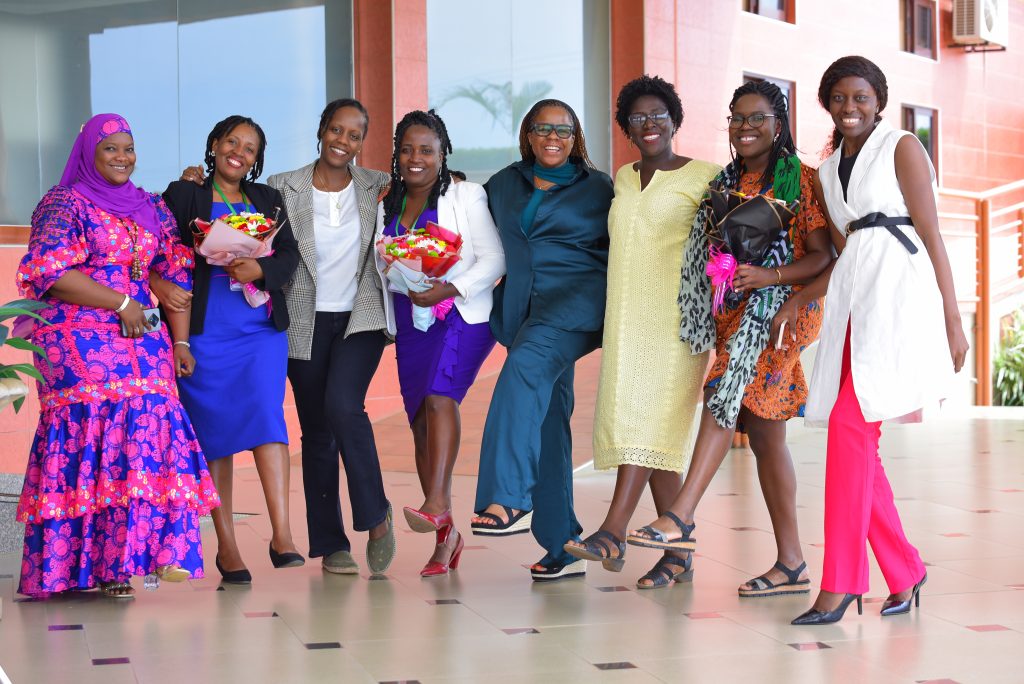 40% women in FRES top management positions
Meet the women of FRES! We are proud that 40% of all our top positions are occupied by women.
FRES is a group of African solar electricity companies under local management, powered by a Dutch Foundation on a mission to accelerate rural electrification.
Our Annual Company Week this week in Mbarara, Uganda, provided the excellent opportunity to get all of our women managers in one photo.
From left to right:
– Habibou Ouedraogo, finance manager, FRES Burkina Faso
– Marserina Atuhairwe, sales and marketing manager, FRES Uganda
– Joelle Nzambimana, regional operations manager, FRES NL
– Joselyne Musiime, general manager, FRES Uganda
– Ratidzo Makoni, group controller, FRES NL
– Genabú Mané, marketing and sales manager, FRES Guiné-Bissau
– Cynthia Kpozuxe, business advisor and community manager, FRES NL
– Maria José Pereira, finance manager, FRES Guiné-Bissau