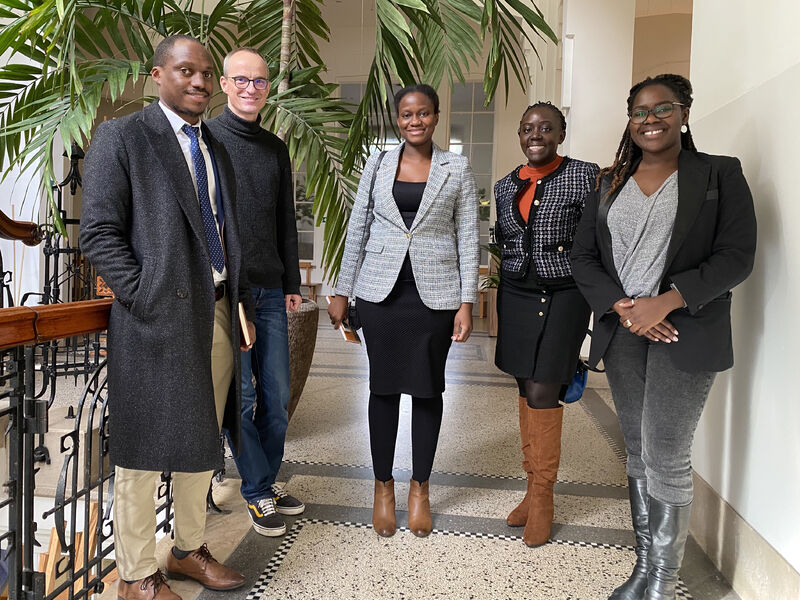 Exploring rural electrification with Ugandan Embassy
A delegation of the Uganda Embassy in Brussels honored FRES in November 2021 by visiting to our headoffice in Amsterdam.
We discussed the growth plans of FRES Uganda and opportunities to accelerate rural electrification in underserved regions in Uganda.
In the photo: Jacob Kabigumira, Ido Verhagen, Brenda Mwesigwa, Eunice Engola, Cynthia Kpozuxe.