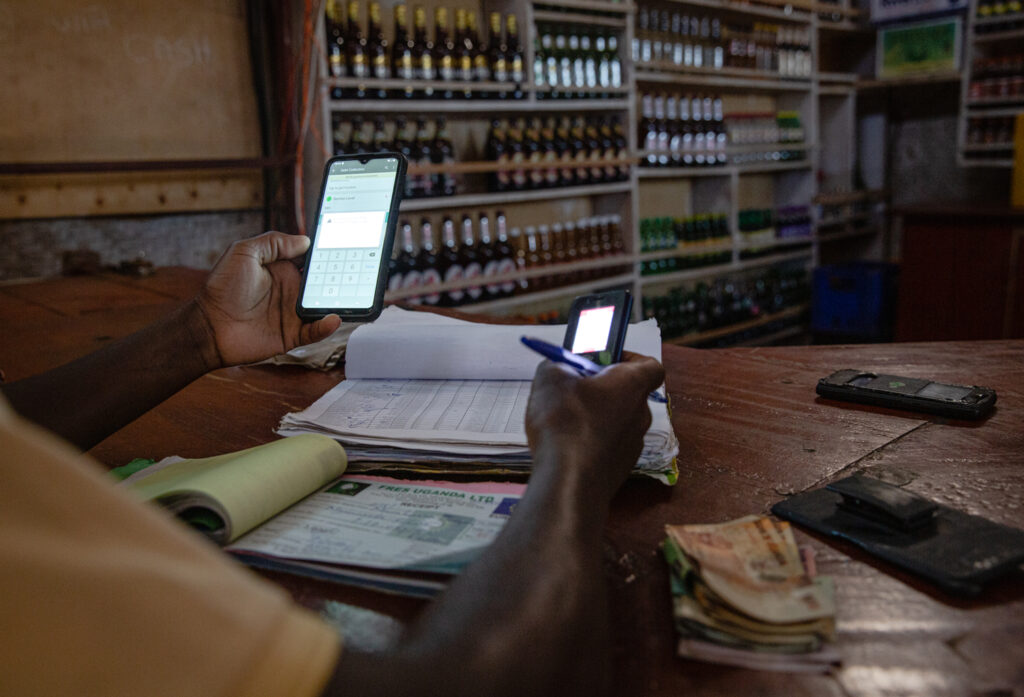 FRES Uganda reaches 55% mobile payments
To reduce costs of cash collection and improve payment rates, FRES Uganda started introducing mobile payments for its customers in 2019. In February 2021 55% of its customer base had made the switch to mobile payments.
Mobile payments also facilitate the move to pay-as-you-go that was introduced by FRES Uganda in the summer of 2020. The cloud-based platform PaygOps automatically records payments. After payment, customers receive a code via SMS that can be entered into the solar home systems. The system indicates the number of days that the system will be operational before a new payment has to be done.