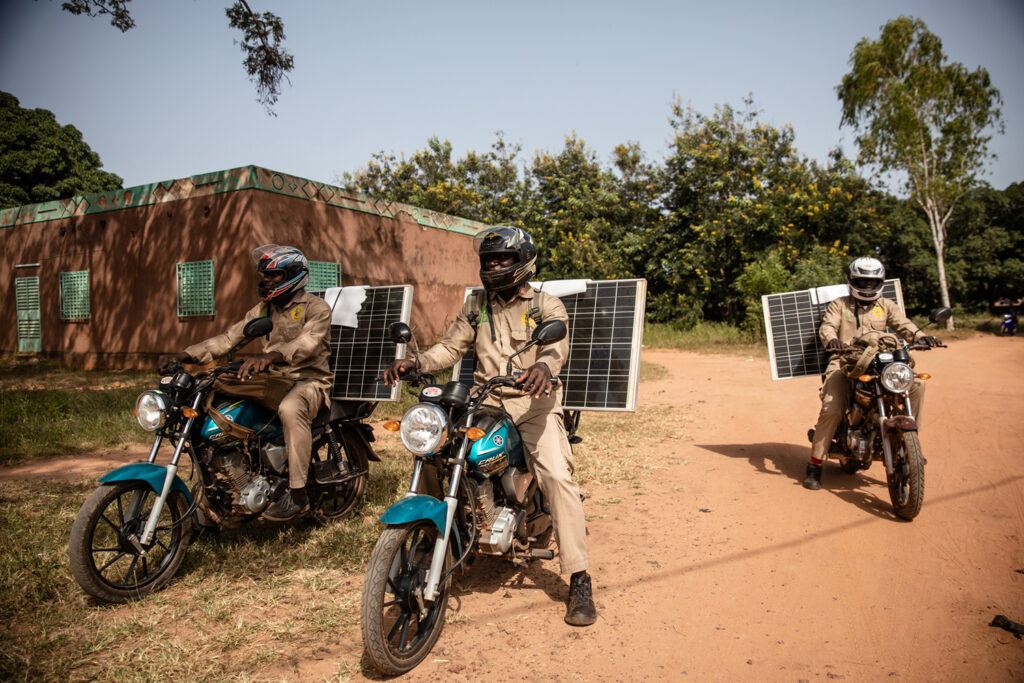 500 SHS for households and businesses in Burkina Faso
| | |
| --- | --- |
| Country | Burkina Faso |
| Location | Cascades, Haut Bassins |
| Asset | Solar Home Systems |
| Realized | 2021 |
| Investment | € 250.000 |
| Donor | EU |
As part of a larger contract between FRES and the European Union to realize 11.000 new connections to solar energy in rural areas of Mali, Uganda and Guinea-Bissau, FRES received approval to additionally realize 500 new SHS connections in Burkina Faso. They will be installed by mid-2021.
The project was financed through the European Commission's ACE-EU Partnership. The connections will be realized before the summer of 2021. From its homebase in the province of Kénédougou, the investment will enable Yeelen Ba to expand its operations to the neighboring province of Houet and the Cascades region.
In 2019, FRES made a strategic decision to migrate all customer data from Excel, where it had previously been stored, to PaygOps, a cloud-based customer resource management platform. PaygOps automatically records payments, allows for new customers to be added and enables better planning of customer after-care.
The platform also helps to monitor the use of its SHS systems. Using the possibilities of this platform, FRES is currently transforming its monitoring and evaluation practice to make the impact data publicly accessible via its website from 2022 onwards.