Invest for impact!
Solar agro-processing equipment for women cooperatives
| | |
| --- | --- |
| Country | Burkina Faso |
| Location | Koutoura, Kouakoulé |
| Asset | Multifunctional platform |
| Start | 2021 |
| Investment | € 20.000 |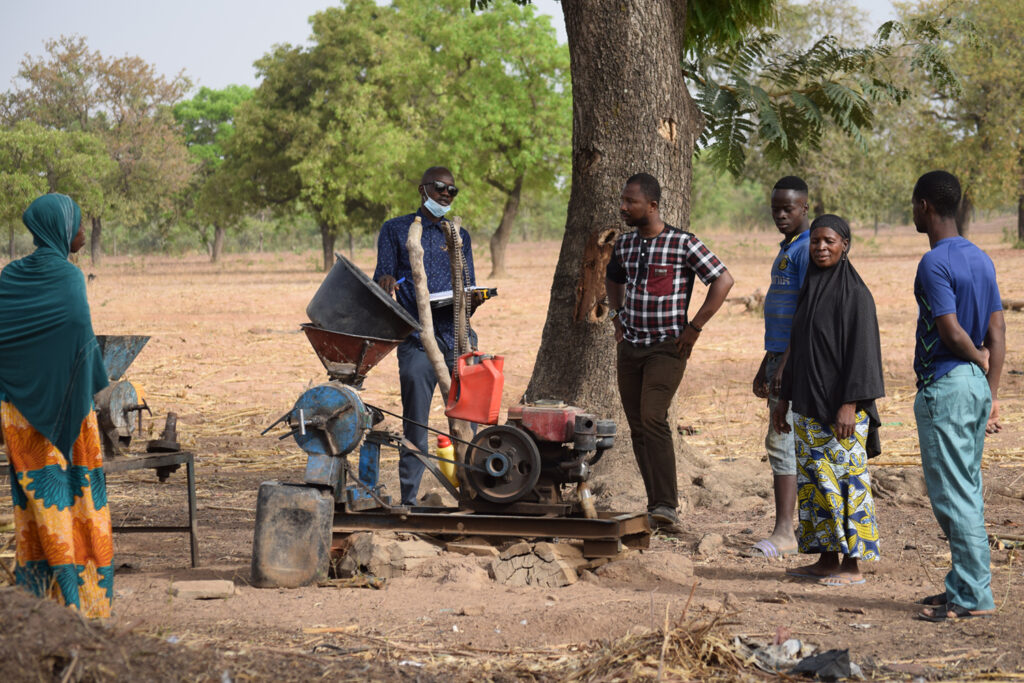 Yeelen Ba, FRES Burkina Faso, is in the process of developing two mulfunctional platforms for women cooperatives in the villages of Koutoura and Kouakoualé. Financed by PREO and UNCDF repectively, these plaforms will focus on solar electricity for shea nut processing and shea butter production for international food and cosmetics producers.
The platforms are developed in co-creation with the cooperatives and fully designed and tailored around their use. The cooperatives have indicated that they also aim to use the available solar electricity for the processing of other crops such as rice, maize and millets as well as for irrigation of horticulture. This enables them to diversify their sources of income.
However, the switch to solar electricity requires them to replace currently used heavy machinery powered by generators by processing equipment suitable for solar energy. Small donations of € 5.000 will be used to purchase solar processing equipment for maize or rice processing.
Through larger donations, solar water pumping and irrigation installations can be introduced and the battery capacity can be extended to allow for more processing equipment and additional processing activities at night time.