Invest for impact!
Shared solar refrigeration for women entrepreneurs
| | |
| --- | --- |
| Country | Guinea-Bissau |
| Location | Catió |
| Asset | Solar refrigeration |
| Start | Q3-2021 |
| Investment | € 7.500 |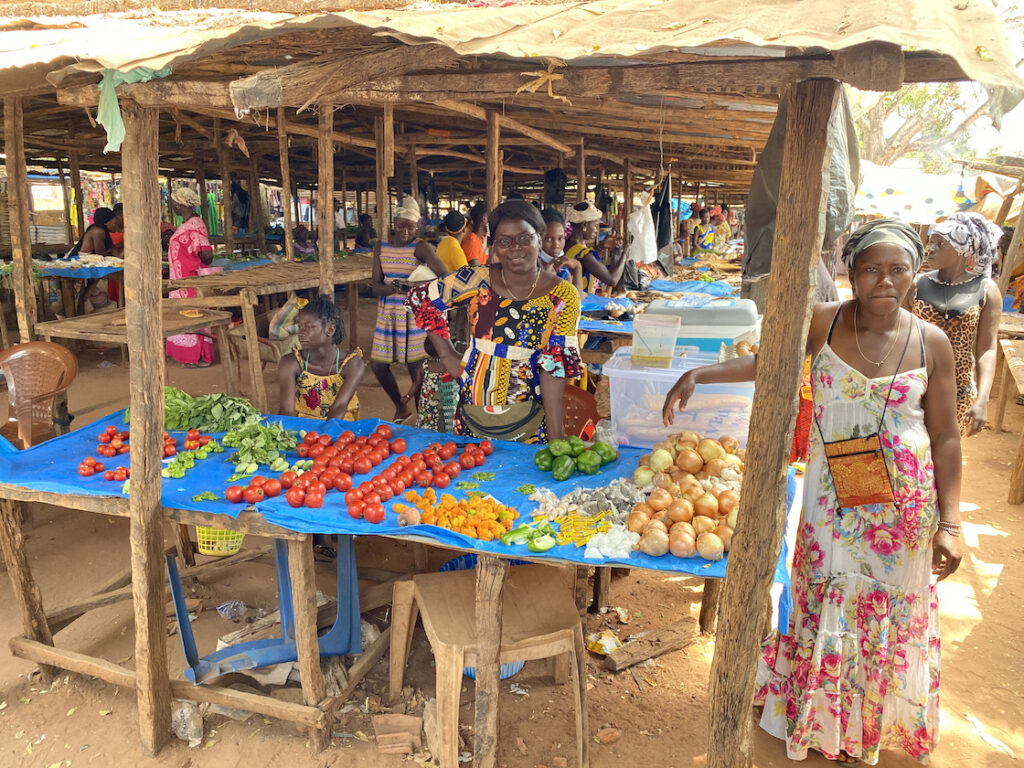 Bilca João Na Silva approached the FRES Energy Store in Catió with a plan for a group of women entrepreneurs who sell vegetables and refrigerated products at markets around Catió in Guinea-Bissau.
Together with five other women selling their products at markets they would like to start a shared solar refrigeration project. In one shared location powered by solar energy they would install five solar ready fridges to keep their products cool.
Currently they buy their cooled products from a third party and a shared facility would lower their costs and increase their income. Also, keeping stock outside of their own houses would keep their business out of sight of their families and increase their independence.
The required investment would cover the startup costs of installing five FRES S4 Solar Home Systems and the purchasing of five solar fridges. The women would pay a monthly fee for the energy supply and rental of the shared space.
FRES takes care of maintenance and replacement which extends the lifetime of this investment up to 15 years. The price of the fridges would be covered by a monthly fee on a rent-to-own basis. FRES offers to reserve for replacement.