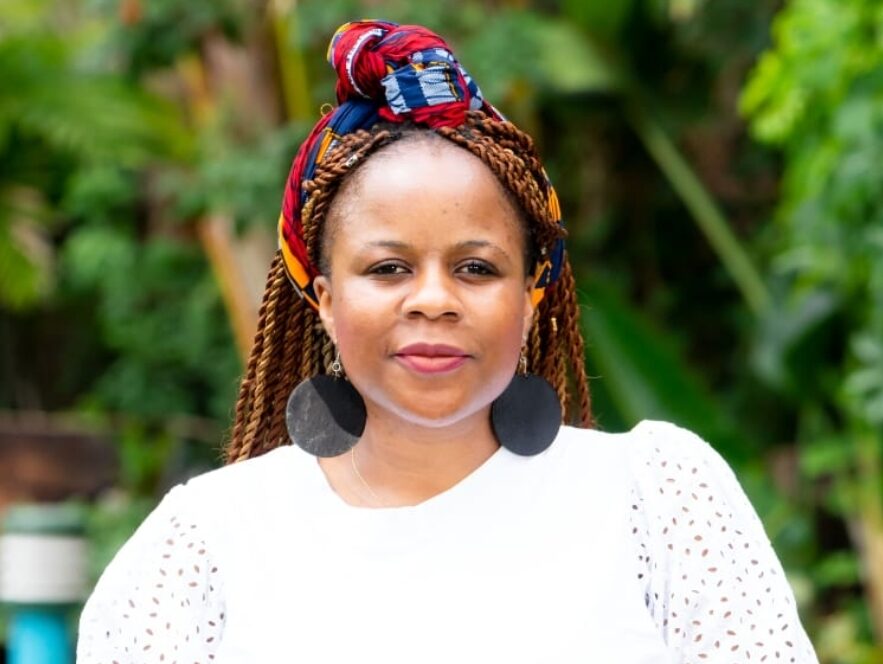 Ratidzo Makoni Appointed as New FRES Chief Operation Officer & Chief Financial Officer
-
Burkina FasoGuinea-BissauMaliUganda
The Supervisory Board of the Foundation Rural Energy Services has appointed Ratidzo Makoni as its new Chief Operation Officer & Chief Financial Officer. Ratidzo will start in this new role effective May 2023 and will take over from the current Managing Director, Ido Verhagen.
Ratidzo M Makoni, is an accomplished executive with a proven track record of driving operational excellence and optimizing business performance. As the Chief Operations & Financial Officer  at FRES, Ratidzo M Makoni plays a pivotal role in overseeing and enhancing the Organizations operations while aligning them with strategic goals and objectives.
With over 15 years of experience in various sectors and industries, Ratidzo M Makoni brings extensive expertise in operations management, financial Management, process improvement, and cross-functional leadership. Known for her strong analytical mindset and ability to identify areas for improvement, Ratidzo M Makoni has consistently delivered impactful results throughout her career.
Ratidzo M Makoni is not new to the Foundation Rural Energy Services. Prior to her appointment as COO & CFO she held the position of Group Controller within the organization for the past 3 years and before being promoted to this role Ratidzo M Makoni managed  FRES's first FRES Company NURA in South Africa as the Managing Director between 2016 to 2020.  Prior to joining FRES, Ratidzo M Makoni held several senior leadership positions in reputable organizations, where she successfully led large teams and implemented transformative strategies. Her strong operational acumen, combined with her talent for fostering collaborative relationships, has enabled her to drive operational efficiency, enhance productivity, and maximize profitability.
Throughout her career, Ratidzo M Makoni has been instrumental in streamlining complex operational process. Beyond her professional achievements, Ratidzo M Makoni is recognized for her exceptional leadership skills and ability to inspire and motivate teams. She believes in creating a culture of empowerment and accountability, fostering a collaborative environment where individuals can thrive and contribute their best.
"Success is not merely achieved through meticulous planning and flawless execution. It requires a relentless focus on people, fostering a culture of collaboration, and empowering individuals to unleash their full potential. As a Chief Financial and Operations Officer, my role is to find the balance between financial prudence and operational excellence. It is not enough to simply focus on cutting costs or driving revenue; we must ensure that our operations are efficient, sustainable, and aligned with our long-term strategic goals. By taking a holistic approach to financial management and operations, we can drive growth, mitigate risks, and create value for our stakeholders."
Ratidzo M Makoni
Ratidzo M Makoni holds an MBA from National University of Science and Technology, Zimbabwe. She is known for her commitment to ongoing professional development and staying at the forefront of industry best practices.
"Ratidzo M Makoni's extensive experience and linkages will contribute greatly towards the achievement of FRES' overarching goal of promoting rural electrification to catalyze sustainable social and economic development in rural Africa. Her strategic vision and hands-on approach makes her an invaluable asset in shaping the company's future growth and success."
Wim Plaizier, Chairman of the FRES Supervisory board
As the Chief Operations Officer & Chief Financial Officer at FRES, Ratidzo M Makoni is dedicated to driving operational excellence, optimizing processes, and development of Company-wide goals for growth and sustainability of our current activities in Mali, Guinea-Bissau, Uganda and Burkina Faso and expansion of our model and solutions for access to energy to new countries.