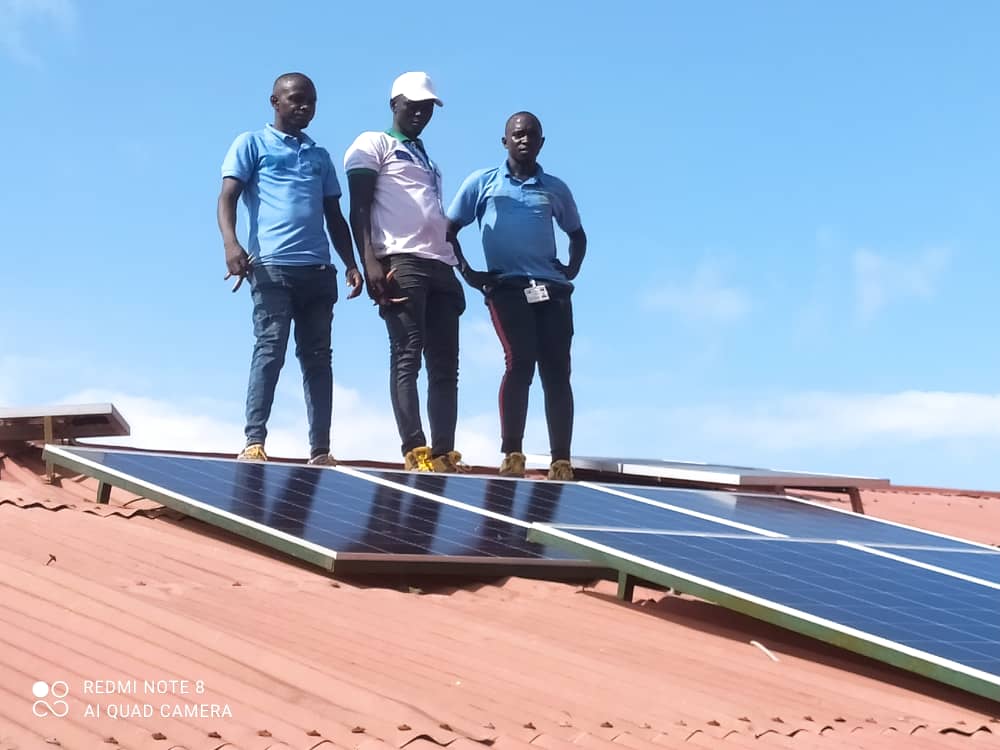 Shared refrigeration for women vendors powered by nano grids
Bilca João Na Silva approached the FRES Energy Store in Catió, Guinea-Bissau with a plan created by a group of women entrepreneurs that sell vegetables and refrigerated products at markets around Catió. They wanted to create a shared space for refrigeration, powered by solar electricity, to keep their products cool.
Currently they buy their cooled products from a third party. This shared facility would lower their costs and increase their income. Also, keeping stock outside of their own houses would keep their business out of sight of their families and increase their independence.
FRES was able to realize this plan with a SOLERGIE nano grid that supplies electricity to each individual fridge. Each of the women can track their individual energy use, as some have already invested in solar efficient fridges and to encourage others to do the same.
The refrigeration space is located near the FRES energy store so the store manager kan keep an eye on it while the women are trading at the markets.