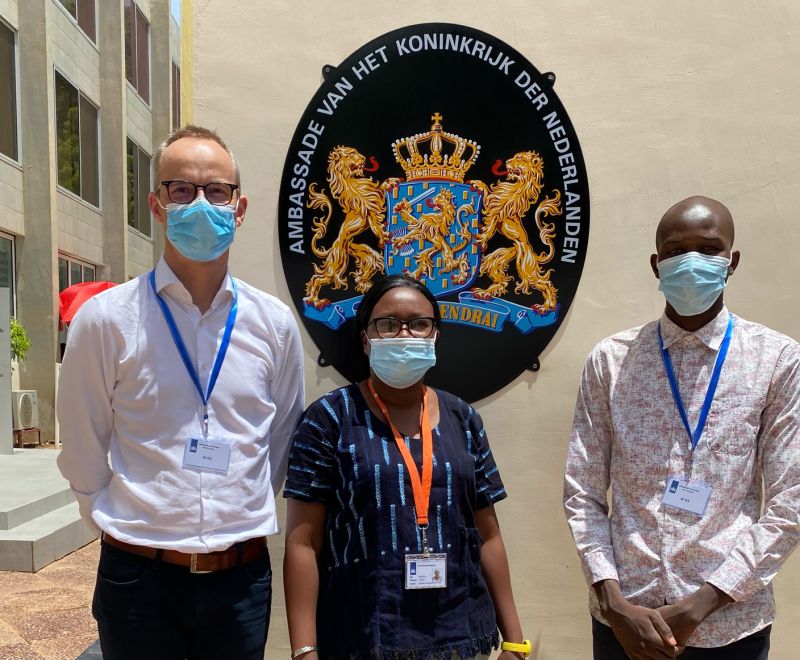 Strengthening relations with the Dutch embassy network
Being a Dutch foundation, FRES places great value in maintaining strong relations with the embassy network of The Netherlands. On 21 June 2021 we had an exciting meeting with the food, water and energy expert Eléonore Belemlilga of the recently opened Ambassade du Royaume des Pays-Bas au Burkina Faso in Ouagadougou.
We discussed leveraging synergies between FRES Yeelen Ba as renewable energy provider in Burkina Faso and projects supported by the embassy promoting sustainable agriculture, fish farming, forestry and private sector development.
Our Young Expert Programmes engineer Lassina Davou presented the design for two solar powered agroprocessing platforms FRES is currently developing with Agriterra for women cooperatives in Burkina Faso.