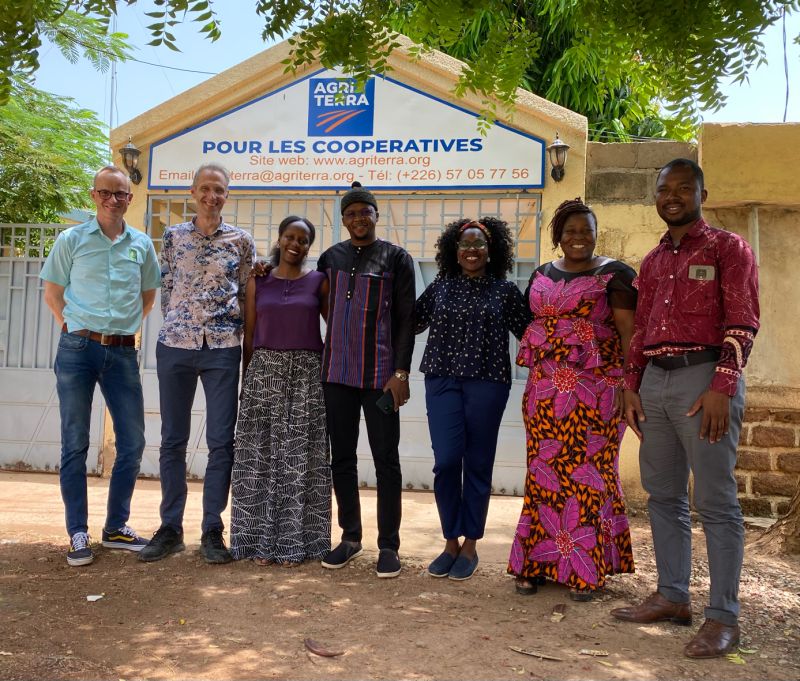 Tracking progress of developing solar powered agroprocessing centers for cooperatives
FRES partners with Agriterra on decarbonizing farmer cooperatives by introducing solar electricity for their agroproduction activities.
The project is run by a local joint team of FRES Yeelen Ba and Agriterra, under supervision of a steering committee with representatives of FRES, Agriterra and Bunge Loders Croklaan. On 14 June 2021 they convened at the Agriterra office in Ouagadougou to discuss the progress of two solar powered agro platforms currently under development in Burkina Faso to be operational mid-2022.