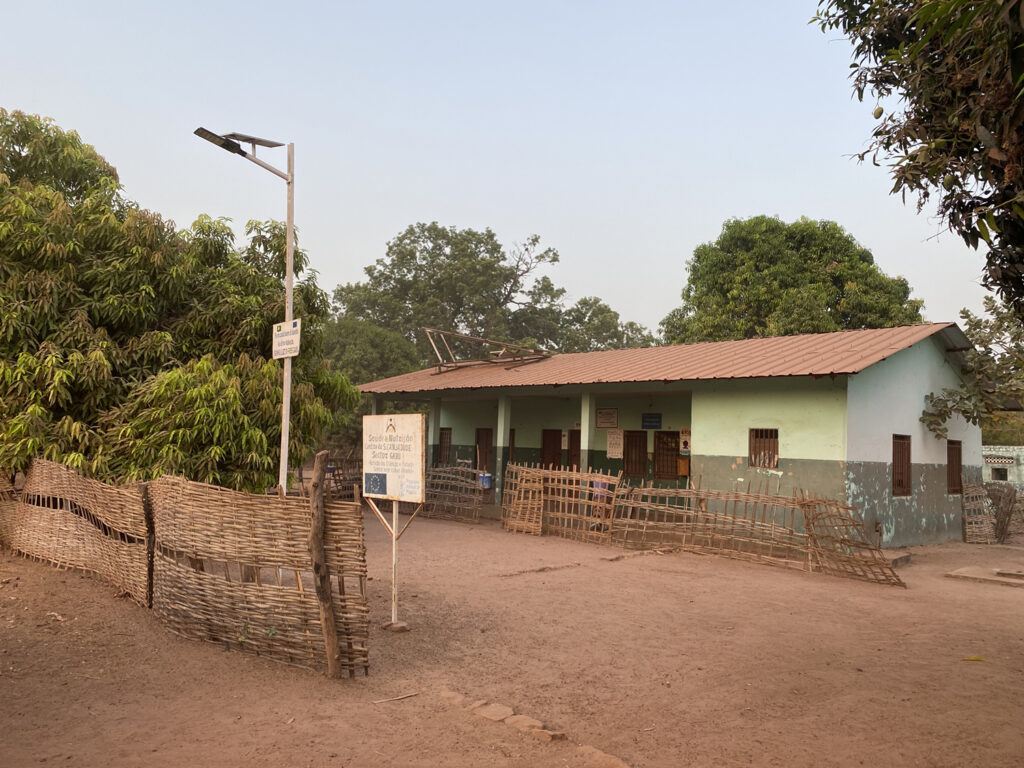 Free street lighting for six rural communities in Gabú
FRES Guiné-Bissau donated in total ten light poles to six rural villages in the eastern region Gabú. The villages of Dandum, Pitche, Pirada an Sonaco received two light poles. One light pole was installed in Madina Boe and Candjadude.
The light poles provide free village lighting from 7pm to 7am and contribute to the livelihood and security at night. The exact location of each pole was based on the preference of each community.
This local staff initiative was taken as part of FRES Guiné-Bissau's social responsibility and as a marketing tool to raise awareness of its solar services.