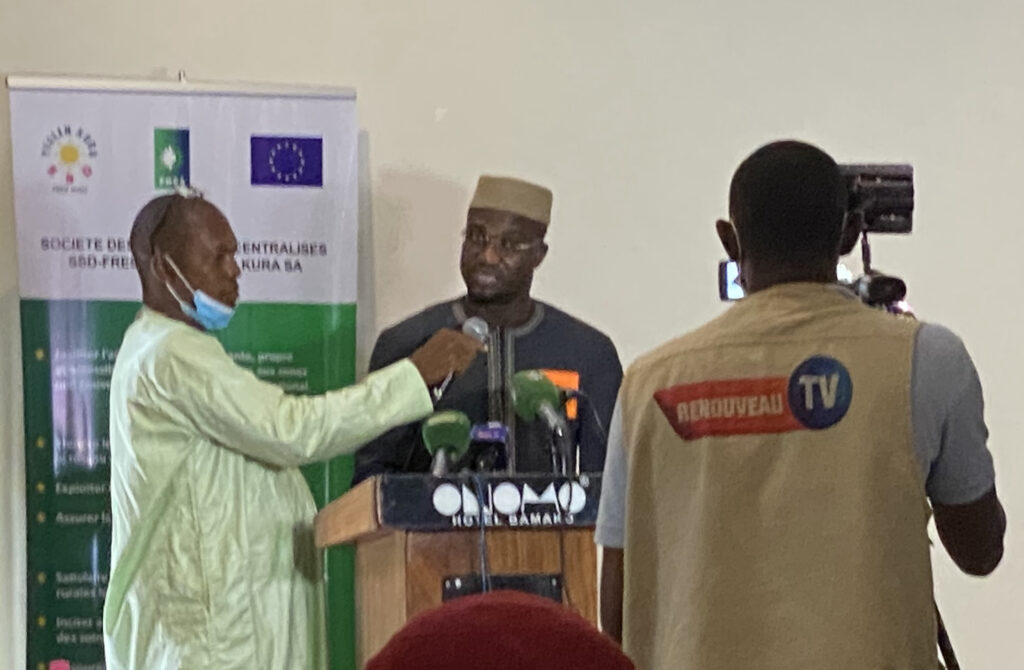 Malian Minister: the challenge to improve rural electrification is enormous
On 8 July 2021, FRES Yeelen Kura organized a workshop with partners and authorities in Bamako, Mali to discuss joining forces to accelerate rural electrification. The workshop was opened by the honorable Minister of Mining, Energy and Water of Mali, Mr. Lamine Seydou Traore.
In his opening remarks, the minister that the electricity connection rate in Mali is currently 48%. However, in rural areas the connection rate is only 25% and 70% of Mali's population lives in rural areas: "donc, le défi a relever est énorme," according to the minister.
Despite Mali's solar irradiation of 6 or 7 kWh per square meter per day and government strategies to support renewable energies, the minister regretted to say that solutions to increase access to clean energy remain limited.
He congratulated FRES Yeelen Kura with setting an example with its 20 years trackrecord of providing solar energy solutions to households, entrepreneurs and villages in Mali. He welcomed the workshop and challenged participants to explore improving collaboration, exchange best practices and provide suggestions for improving the enabling environment for private actors like FRES Yeelen Kura.
The workshop was organized by FRES Yeelen Kura in collaboration with AER-Mali and made possible with support of the European Union.
Download the workshop report